Awards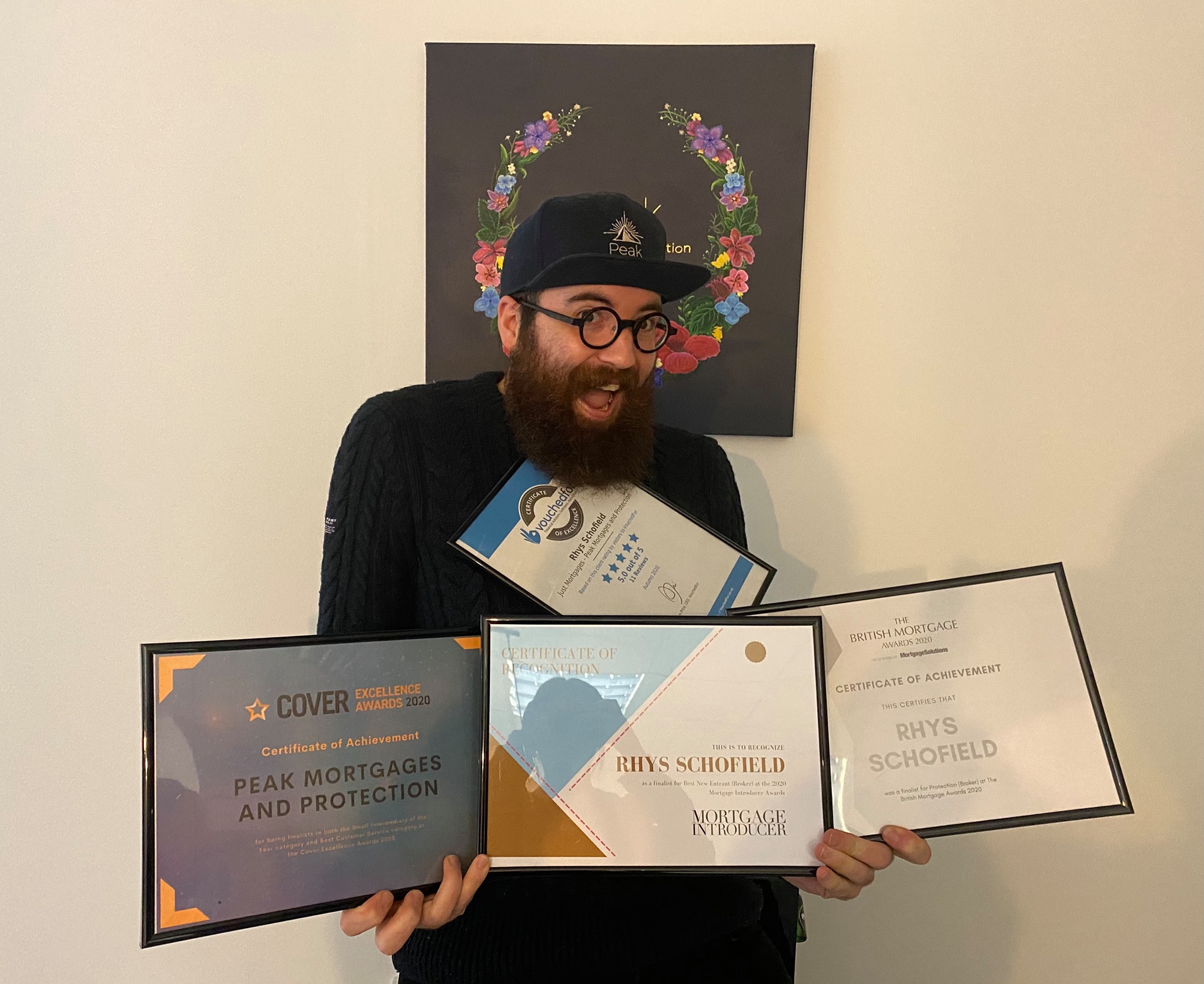 As many of you might know, last year was a great year for us when it came to being nominated for awards.
We were finalists at The British Mortgage Awards 2020, finalists at the Mortgage Introducer Awards 2020, finalists at the Cover Excellence Awards and Rhys came 2nd in the Best Beard in the Financial Services 2020 award.
Even though we didn't win any, being finalists for all these nationally recognised awards was amazing – especially as 2020 was the year of Covid and Peak has only been around for just over a year. Pretty good ay?
So, it was exciting to hear that we have been nominated for another three at the Mortgage Strategy Awards 2021! These are Best Broker for Protection, Best Mortgage Broker & Best Small Broker.
This award however isn't like the others in terms of who can vote – it is only open to those who work in the industry rather than open to the public.
Aside from this, we have decided to donate an extra £100 to our 2021 chosen charity, Lauren's Legacy, for every final we make (which obviously we'd love to be all three!). We love donating money to this cause so we would love to give them the extra bit of money, if we can!
Voting ends Midnight Friday 26th February so fingers crossed we make it to at least one final! Let's see what happens 🙂