Protection Insurance & Cover For Your Family & Assets
First things first, let's get the jargon out of the way. Protection in this context isn't something you pay the mafia for. We're talking really about life insurance, critical illness cover and income protection.
We'll cut to the chase. As  much as we don't like to think about it, bad things happen. No one plans to have a car accident or get a horrible diagnosis but sadly it's a fact of life. The silver lining is that you can do something that may very well make a rubbish situation just that bit more manageable with proper protection.
Peak Mortgages and Protection can legitimately claim to be one of the top companies in the country when it comes to advising on protection. Having made the finalists for top protection broker at the 2020 British Mortgage Awards, finalists best individual protection adviser at the UK Health and Protection Awards 2021, 2 times finalists at the 2020 Cover Excellence Awards and finalists for Best Protection Advice Firm at the Money Marketing Awards 2021 AND 2022. Not many protection advisors can say that.
You're talking about the financial security of you and your family and that means working with someone you can trust to do the job properly. Not some salesperson or a meerkat but a proper advisor that knows their stuff and you can trust to do the job properly! 
And heck if you're a business owner we can even discuss business protection with products such as key-person cover, shareholder protection, relevant life insurance, executive income protection and business loan protection.
So if you live in Belper, Duffield, Little Eaton, Ashbourne, West Hallam, Ilkeston, Heanor, Ripley, Langley Mill, Loscoe, Codnor, Riddings, Leabrooks, Somercotes, Alfreton, Pinxton, South Normanton, Tibshelf, Crich, Matlock, Matlock Bath, Cromford, Wirksworth, Hulland Ward, Ashbourne, Swadlincote, Burton, Lichfield, Buxton, Chapel-en-le-Frith, Chesterfield and Derby you know that you can trust us to look after something so incredibly important.
Simply get in touch with us by phone, messenger or email and we'll book an initial consultation either in person at the Belper or Chapel-en-le-Frith Office or over a video call anywhere in the UK. We are here for you when you need us to make the process as stress-free as possible.
RISK WARNINGS: As with all insurance policies, conditions and exclusions will apply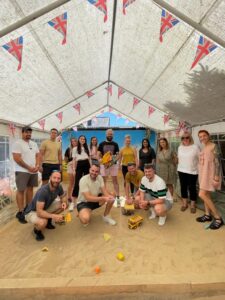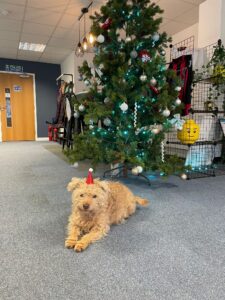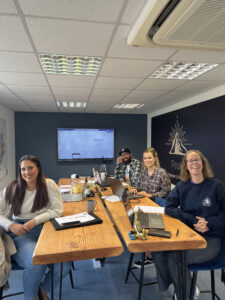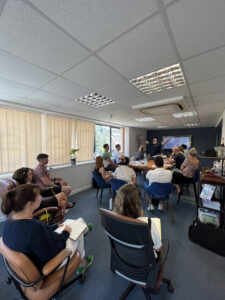 What are the different covers offered?
Critical Illness Cover & Protection
Critical illness cover is an insurance policy which helps to protect you if you're diagnosed with a critical medical condition during the term of your policy. It is different to life insurance, which pays money to your family or people you name if you pass away. Critical illness insurance pays out a tax-free lump sum which you can use however you like, during what will likely be a very difficult time. The money might be used to help cover health-related costs, monthly expenses or lost income while you recover. For many, this takes a huge weight off their shoulders, allowing them to focus only on getting better, not having to worry about their finances.
Life Cover & Protection
Life insurance (also known as life cover) is an insurance policy that pays out a lump sum in the event that the insured person dies. There are many different policies available; choosing the right one for you will depend on your individual circumstances.
Term Life Policies
A term life policy covers you for a set period of time, so it will only pay out if you die before a certain age. You may want cover that lasts until your children reach adulthood, or you may want to have life insurance that lasts to the end of your working life. There are many different types of term life policies available. Speak to our team today to find out more.
Whole-Of-Life Policies
Whole-of-life policies pay on your death, whatever age that occurs. As this means a definite pay-out at some point, premiums will be higher than for a term life policy, and you will need to keep paying them until your death. One popular use for a whole-of-life policy is to cover an inheritance tax bill.
Accident Protection
If you or a loved one were to have an accident, we know how important it is to feel supported. Personal accident protection offers financial help to those who have experienced an unexpected injury or hospital stays.
This type of cover is designed to help meet your existing financial commitments as well as help with additional expenses that might be incurred. Accidents can happen, and as scary as that can be, you'll be given peace of mind with an accident protection plan that is tailored to your lifestyle.
Income Protection
If you have an accident or have fallen ill then income protection insurance pays out an agreed portion of your salary each month. This money can then be used to help cover any debt repayment, bills and any other additional costs that may be relevant.
Income protection is incredibly valuable to those who may work in dangerous industries such as agriculture or construction. This way you can rest assured that should the unthinkable happen, your mortgage payments will still be covered whilst you focus on getting better. Income protection applies to events that occur outside of your control. You are far less likely to receive a claim if you purposely injure yourself, or are fired.
Sports Injury Insurance
If you're a keen sports player one of the last things that may cross your mind is how an injury sustained in play could have a negative affect on your life. You could find that your financial situation changes if you are no longer able to work due to your injury and that's why we want to help you make sure you're covered.
Whether it's archery, football, or martial arts, we're confident that we can help you find the right policy that is tailored to your personal needs. If you love sports and love to practice and play, then it's important to factor in the risk that could come from this, so that not only you, but your family are protected too.