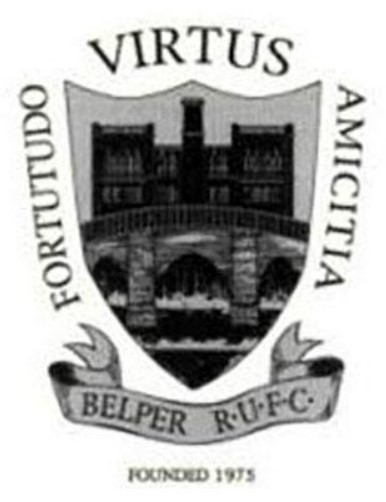 Belper Rugby Club
Belper Rugby Club was established in 1975 and caters for all ages, old and young. The club has three senior men's teams who play weekly fixtures, as well as a veterans team for older men and an amazing Ladies Team full of different ages. Kids teams offer a wide range of opportunities for those aged 5 to 19 and the club house can be hired out to be used for parties and special occasions.
Many of our local connections in the town play for the rugby club. Even our own Rhys SOMETIMES goes down (he's broken plenty of bones on the field for them and is thus a true industry expert when it comes to insuring rugby players) and trains along with Olivia's fiancée, Jack, too.
Many local clubs have faced their own share of hardship over the last few years. From recovering from the flooding, to trying to stay productive and support their members throughout the pandemic, they remain a vital asset to our wonderful town.
As a local business, we aim to help and support particular clubs, so we have provided Belper Rugby Club with sponsorships, and donate money to them most months.
We even paid for them to put on their outdoor cinema event at the Rugby Club! Top gun was definitely our favourite.