New Ventures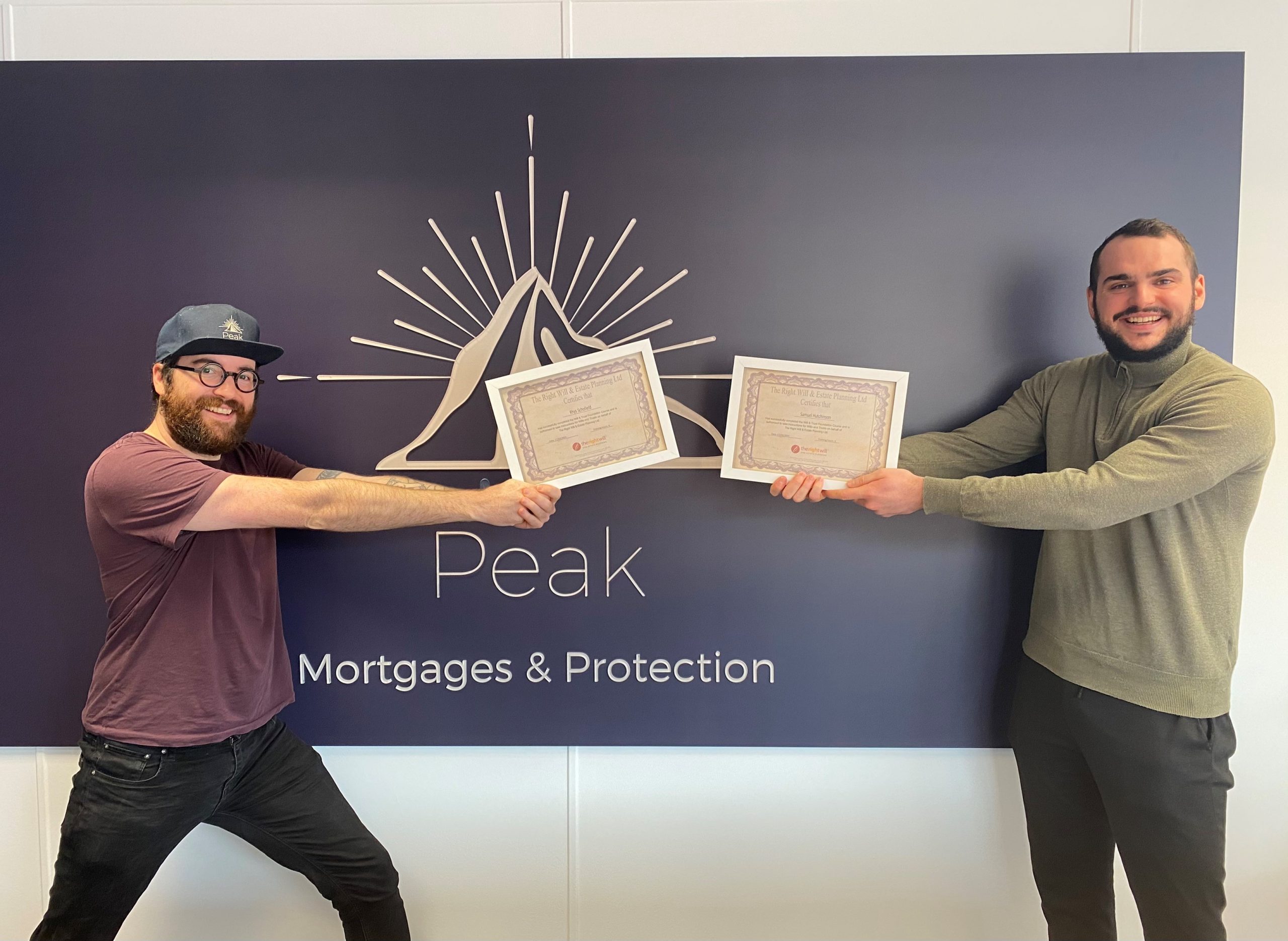 Okay so, how is it nearly April already?!
This month has flown by. The new offices are now complete which means Julie and James have moved into their own spaces permanently. Kendal has been with us for a month already and it seems like we have so many plans coming up, and hopefully soon we will be able to ask each other whether we want a Friday after work drink (fingers crossed).
Peak is also expanding over to wills and estate planning and Rhys and Sam have recently qualified to give wills and estate planning advice meaning they will be ready to set sail on the 6th April under the name of, yes you guessed it: Peak Wills and Estate Planning.
So as well as being a mortgage and protection company, we will now be specialising in will and estate planning!
We are also hoping to start seeing clients in the next month or so depending on the lockdown road map, as we can't wait to show people to our new offices and hopefully start feeling 'normal' again.
Our summer plans are also looking good. We are helping Belper Rugby Club hold a cinema weekend in August and it looks as though some of us may pay a visit to the Old Goats Grumble festival which is ran by our friends over at Lauren's Legacy.
We have also been having conversations with the University of Derby and we are planning something special with them which is waiting to be confirmed but it is looking good so far! This will give me an excuse to go back to the Uni too as it will be nice to go in after never having my last days there due to covid!
But watch this space; so many things are in the pipeline for us at the moment and they are all rather exciting!
Oh and we're still top in Derbyshire at what we do when it comes to Google reviews 😊
So if you live in Belper, Milford, Duffield, Matlock, Derby, Allestree, Little Eaton and so on, and want some advice and help regarding your mortgage, life insurance, critical illness cover and income protection (and soon to be wills) then you know here at Peak, we are the people to come to!