Office Expansion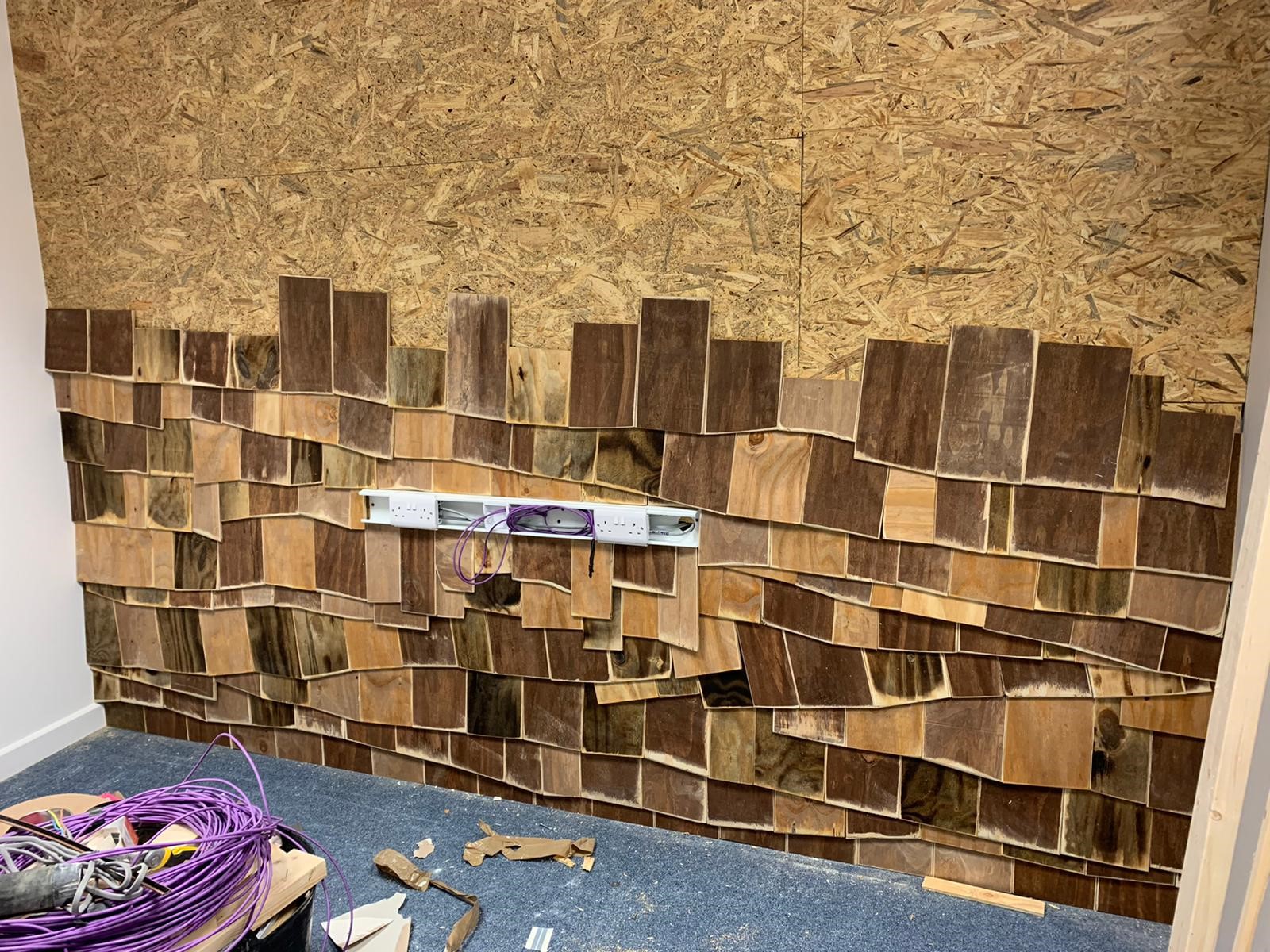 As you all will know, we are expanding our office! Not long after moving to bigger premises in the summer, we've took on the unit next door and we are creating five new offices for our advisers – fit for meetings, appointments and interviews.
Since I'm working from home, I have only been going into the office one day a week so I haven't been able to see the day by day progress as much as the others. BUT, the days I have gone in, I can't believe what it's looking like now. We have double doors in the original office leading through to the new room and the five office rooms are taking shape quite nicely.
The new offices are all going to be designed and decorated differently. One will have a wall made out of hand cut wooden shingles, whilst there has been mention of corrugated metal for another one. Where we can we've used reclaimed materials too. Ryan who's company has been doing the work took Rhys to a great place in Spondon to find old doors. A real treasure trove. We've been really heavily inspired by Pixars head office where everyone works in their own shed. Give it a Google.
But since we are expanding our offices, this means we are on the look out for more fantastic people to join the Peak team! We have hired another two members of staff recently, but we want to be able to provide more local jobs for more local people. It's all about helping your local community at the end of the day so that's why we will be looking for the right people over the next few months to join us and fill all 5 new offices!
When the offices are finished then we will be sharing pictures of them via our social media so make sure you keep a look out – we are excited!
I'm slightly jealous I won't be based in there!