Not moving house but you're also not keen on throwing money down the drain on a potentially expensive interest rate either? Well, we've got you covered. At Peak Mortgages & Protection, we understand the uncertainty you may feel when it comes to weighing up your remortgaging options. Especially in the current climate and cost of living crisis.
Switching providers and products is common in other areas of your life but it is often overlooked when it comes to your current mortgage and we're here to make that process easy!
Seriously, a mortgage is most peoples biggest financial commitment that they will ever have so it's vital to get it right! By switching your mortgage you may be able to save money, and in some cases even reduce your outgoing monthly payments or pay off your mortgage sooner.
That's where we at Peak Mortgages and Protection come in. Not only is our standard residential home moving mortgage advice completely fee-free, but we also have over 500 Star reviews from our customers as well as picking up 4 awards now for being the Derbyshire Mortgage advisers of the Year.
So if you live in Belper, Duffield, Little Eaton, Ashbourne, West Hallam, Ilkeston, Heanor, Ripley, Langley Mill, Loscoe, Codnor, Riddings, Leabrooks, Somercotes, Alfreton, Pinxton, South Normanton, Tibshelf, Crich, Matlock, Matlock Bath, Cromford, Wirksworth, Hulland Ward, Ashbourne, Swadlincote, Burton, Lichfield, Buxton, Chapel-en-le-Frith, Chesterfield and Derby you know that you can trust us to look after something so incredibly important.
Simply get in touch with us by phone, messenger or email and we'll book an initial consultation either in person at the Belper or Chapel-en-le-Frith Office or over a video call anywhere in the UK. We are here for you when you need us to make the process as stress-free as possible.
By speaking to us you could potentially experience lower fixed-rate terms from other lenders who are offering cheaper deals right now. All of our advisers are experts in the field and offer real remortgage advice that is tailored to you and your current situation. Our mortgage advisers will then work alongside you to ensure that everything goes through smoothly with minimal fuss.
Your home may be repossessed if you do not keep up repayments on your mortgage
No matter your situation, we help you
When Should I Seek Advice on Remortgaging?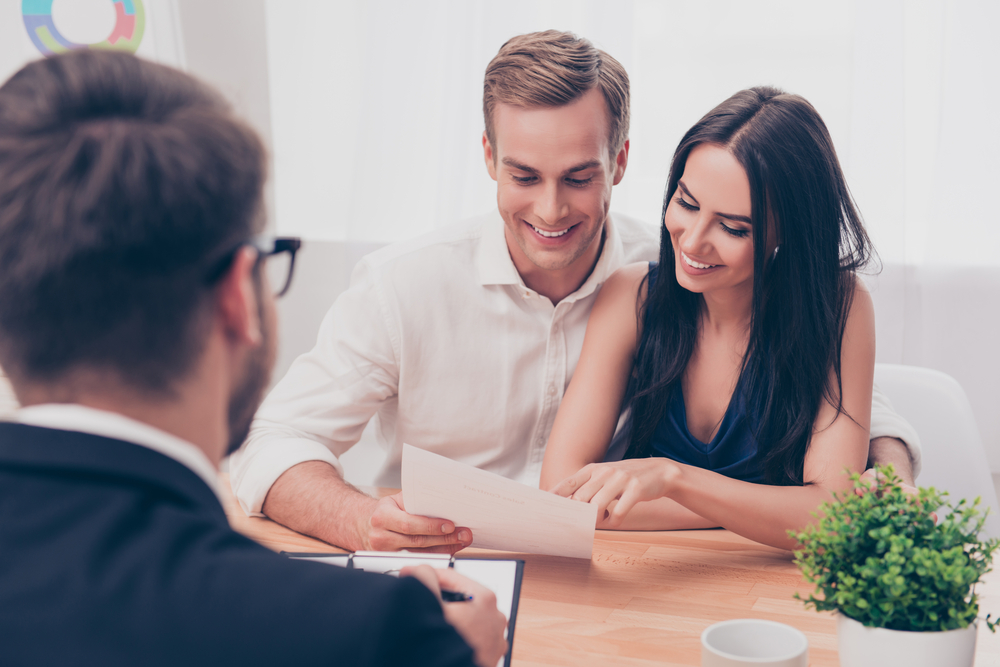 Are you wanting a more competitive rate on your current mortgage?
Have you tried to remortgage before and it hasn't been possible?
Do you have debts you're looking to consolidate?
Have your current circumstances changed since your first mortgage was arranged?
Has your current mortgage deal come to an end?
Are you on your lenders' standard variable rate and feel like you could potentially pay less?
Do you have capital tied up in your home?
No matter your situation, we here at Peak Mortgages would love to be able to help you get the most out of your mortgage.
You may have to pay an early repayment charge to your existing lender if you remortgage.
Suitable product and remortgage
What is the Process for Remortgaging?
We recommend you have a chat with us about 3 to 6 months before your current rate is due to expire. That way we can have a better understanding of the situation as well as leave plenty of time for the transaction to complete before you drop onto a lender's often high standard variable rate. We will then compare what your existing lender can offer as well as look at other lenders from our extensive panel of lenders. This way we will be able to find the most suitable product and remortgage that will fit your current situation.
What are the Benefits of Remortgaging?
Remortgaging can allow you to save money by essentially switching to another product that is competitive.
It can allow you to utilise your home's equity for additional cash. Maybe for home improvements.
It can allow you the options to consolidate your debts into a single affordable repayment scheme if you are struggling to pay them.
We make it our mission here at Peak Mortgages to make sure that you're getting the right advice. You can always talk to us about remortgaging your home.
RISK WARNINGS: THINK CAREFULLY BEFORE SECURING OTHER DEBTS AGAINST YOUR HOME. YOUR HOME MAY BE REPOSSESSED IF YOU DO NOT KEEP UP REPAYMENTS ON YOUR MORTGAGE.
Remortgaging refers to the process of switching your existing mortgage to a new one, either with the same lender or a different one. It involves paying off your current mortgage by taking out a new loan, usually with different terms and conditions.
Why should I consider remortgaging?
Remortgaging can be beneficial in several ways. It may allow you to secure a lower interest rate, reduce your monthly mortgage payments, access additional funds for home improvements or debt consolidation, or switch to a more suitable mortgage product to meet your changing financial needs.
If you're thinking about a remortgage, seek professional remortgage advice with peak mortgages today.
How do I know if remortgaging is the right option for me?
Determining whether remortgaging is suitable for you depends on various factors, such as your current mortgage terms, the potential savings you could achieve, your financial goals, and your personal circumstances. Our mortgage advisors can assess your situation and provide personalized advice.

If you're looking for more information, take a read of our blog 'Is remortgaging a good idea?'.
When is the best time to remortgage?
The ideal time to remortgage depends on various factors, including the current interest rate environment, your financial goals, and any penalties or fees associated with your existing mortgage. Generally, it's recommended to start exploring your options approximately three to six months before your current deal ends to allow sufficient time for research, comparison, and application processes. Looking for more information? Get quality remortgage advice today and get in touch.
What documents do I need to provide for a remortgage application?
The specific documents required may vary among lenders, but generally, you will need to provide proof of identity (e.g., passport, driver's license), proof of address (e.g., utility bills), bank statements, proof of income (e.g., pay stubs, tax returns), and details of your existing mortgage. When receiving remortgage advice, we can guide you on the exact documentation required.
I Need remortgage Advice - Can I remortgage if I have bad credit?
Remortgaging with bad credit is possible, but it may be more challenging. Lenders typically consider factors such as your credit score, income, and overall financial situation when assessing mortgage applications. If you have bad credit, get in touch for remortgage advice. Peak Mortgages specialises in assisting individuals with adverse credit to explore available options.
What are the costs associated with remortgaging?
Remortgaging involves various costs, including arrangement fees, legal fees, valuation fees, and potentially early repayment charges if you are still within a fixed-rate period. It's important to consider these costs when evaluating the potential savings and benefits of remortgaging. Remortgage advise can help you understand the financial implications and compare the overall costs involved.
How long does the remortgaging process take?
The remortgaging process typically takes between four to eight weeks, although it can vary depending on individual circumstances and the complexity of the application. Factors such as property valuation, legal processes, and document verification can influence the timeline. Receiving remortgage advice can help streamline the process and ensure it progresses smoothly.
Do I need a solicitor or conveyancer for remortgaging?
While it is not a legal requirement to have a solicitor or conveyancer for remortgaging, it is highly recommended to engage one. They will handle the legal aspects of the transaction, including property searches, contract reviews, and ensuring that all legal requirements are met. Their expertise ensures a smooth and legally compliant remortgage process.