Rhys Schofield Nominated for British Mortgage Awards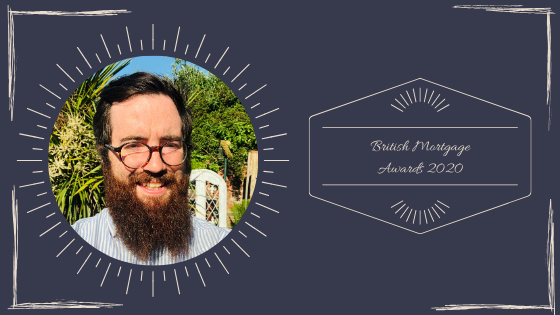 British Mortgage Awards
We're proud to announce that Rhys has been nominated for the British Mortgage awards 2020! That's right, we are in the final 3 of the Broker: Protection category, alongside advisers from Mortgage Advice Bureau and Connells.
What are the British Mortgage Awards?
The British Mortgage Awards are our Oscars, and we are incredibly humbled to be put up for such a prestigious award. The Mortgage Solutions team believe that it is vitally important to recognise excellence within the industry no matter the market. It is a celebration of achievement and success recognising those considered to be pioneering and leading the industry.
Which Category have we been nominated for?
The category we have been shortlisted within is Protection. This award will go to the broker who has performed exceptionally well in the protection business in the last 12 months, ensuring customers have appropriate cover.
Protection explained – What does this category mean?
No one wants to lose everything that they have worked so hard for because of circumstances outside of their control. That's why you may want to consider protection insurance, to help your loved ones in case the worst should happen. "Protection" is an umbrella term that can cover lots of different types of insurance cover. Some of the more common ones are outlined below:
Life insurance – This will offer financial support to your dependents should you pass away
Income protection – This provides support should you find yourself in a position where you are unable to work due to long term illness or incapacity
Critical illness cover – This will offer support to you should you be diagnosed with a specific type of serious illness or maybe be totally permanently disabled
Accident protection – This provides support for certain accidental injuries received day to day or even in a chosen sporting activity
What's next?
The awards will now be taking place on Tuesday the 15th of December at Park Plaza, Westminster, London. That means our amazing team will get suited and booted to attend the black-tie awards ceremony!
If you're looking for some advice in regards to protection cover, then make sure you get in touch with our spectacular team now! Give us a call today on 01773 826575. Or, come in and see us for a drink and a chat (albeit maybe over Zoom on Lockdown)!